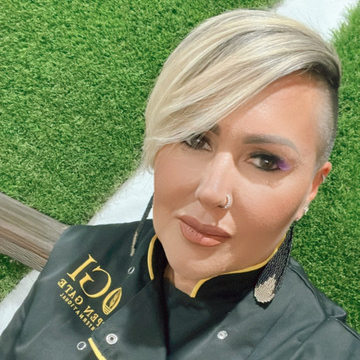 Deidre Pujols
Board Member
Brief info
Deidre Pujols is a driven philanthropist and dedicated entrepreneur with a passion for giving a voice to the voiceless and advocating for those in need. In 2005, the Pujols family established the Pujols Family Foundation to benefit people with down syndrome, other disabilities, and life-threatening illnesses, as well as children and families living in impoverished conditions in the Dominican Republic.

After a successful launch of their family foundation, Deidre knew she wanted to do more. In 2016, after witnessing the insidious crime of human trafficking firsthand, she was compelled to act. Rooted in her love of cooking and her need to serve the underserved, Deidre founded Open Gate International (OGI). OGI equips survivors of vulnerable life situations with vocational training and life skills. This training, along with job placement assistance, supports survivors and other vulnerable populations of people as they reintegrate into society.

Deidre took the fight against human trafficking even further with the help of her baseball family. In 2017, Deidre created Strike Out Slavery, knowing that if Major League Baseball teams, players, and fans joined them, they could spread awareness about modern-day slavery and help an international network of nonprofit organizations—including OGI—to rally against it.

Deidre has also been honored locally and nationally for her advocacy. She has been invited multiple times to the White House to discuss the efforts to combat human trafficking. She was recognized by the United Nations Women for Peace Association (UNWFPA) with the Humanitarian Award in February 2019 for their efforts to combat human trafficking through Strike Out Slavery. She was invited to speak at the Vatican to share her efforts of OGI and Strike Out Slavery. Deidre and her teams continue to advocate for the needs of vulnerable populations locally in Orange and LA county and on a global scale.

OGI is currently operating one of the nation's only culinary programs in juvenile hall in orange county, CA with young men 18-25, and plans to expand the effort throughout the country.