Our Mission:
Creating trauma-informed prisons and communities.
Welcome to Compassion Prison Project
Let us introduce ourselves
CPP's mission is to transform prisons and communities through compassionate action. Our main focus is on childhood trauma and how it affects the lives of men and women living and working in prisons. In our research, using the CDC/Kaiser Permanente ACEs study (Adverse Childhood Experiences), we have seen that ACEs are disproportionately high within the prison system. At CPP, we are focused on bringing childhood trauma awareness, education and healing to prisons and communities both in the U.S. and globally.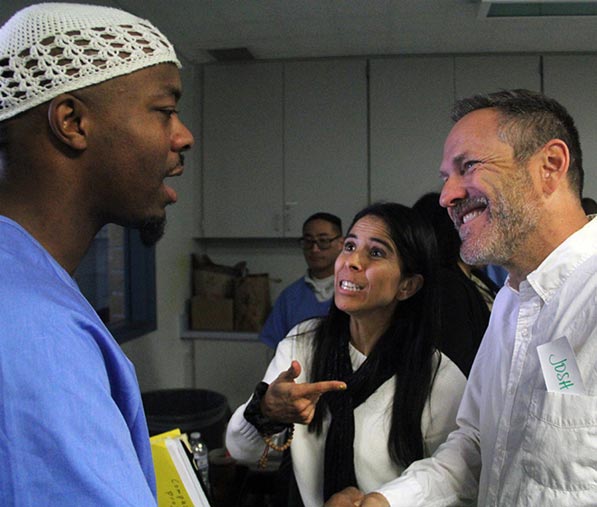 Those who experience the Compassion Trauma Circle and learn about the symptoms of trauma feel a sense of relief, self-forgiveness and community support. It has given them awareness about their past and has opened a doorway to new levels of understanding, compassion and healing.
Step Inside The Circle
Step Inside the Circle is a call to action: to spread the word about Adverse Childhood Experiences (ACEs). It is a call to recognize the physical, emotional and social impact ACEs have wrought upon society and to stress the importance of care (not punishment) going forward in the prison system.
Honor Yard
Our second short film, Honor Yard, explores the impact of childhood trauma by examining the symptoms of trauma. We witness some personal sharing by the men living and healing in a prison yard in California.