How Your Donation Helps
Your investment supports people around the globe. It strengthens this movement dedicated to addressing childhood trauma compassionately and helps change the manner in which the U.S. and global community incarcerate millions of people.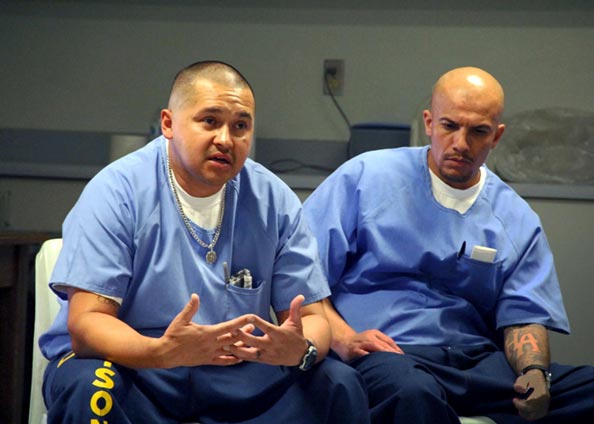 Compassion Prison Project (CPP) is an innovative, grassroots organization that was initially built solely by volunteers. Our volunteer profile represents nearly every state in the U.S. and dozens of countries worldwide.
As a start-up non-profit, CPP's operating budget has been developed with our ambitious goals in mind. We are looking for funding heroes to walk beside us, making our work possible through donations, grants, and underwriting support.
Every single dollar counts and all levels of giving are gratefully received!
If you, your family, community or employer would like to discuss ways to financially support the Compassion Prison Project, please reach out to us at info@compassionprisonproject.org
What Your Money Will Accomplish:
$10
Supports correspondence regarding ACE quiz data collection and the initial phase of the Book Projects from different prisons.
$25
Trains volunteer letter writers so they can correspond with incarcerated individuals.
$60
Provides four prison residents with interactive workbooks which accompany our in-prison video series "Trauma Talks."
$150
Trains a Compassion Trauma Circle Facilitator so we can continue to share the circle with our global community.
$250
Contributes to running a four-hour Compassion Trauma Circle with a follow-up open discussion with a trained therapist.
$350
Trains one facilitator for our 6-week Trauma Curriculum for incarcerated men and women.
$500
Produces a CPP podcast episode that is shared globally to spread awareness of childhood trauma.
$750
Produces CPP Healing Toolbox videos that are shared within prisons and on tablets to support the incarcerated.
$1,000 - 2,500
Publishes a book of art, poetry and stories created by incarcerated men and women in a single prison yard.
$5,000
Supports the production of one episode of our educational and remedial video series "Trauma Talks," to be shared with all prison residents.
$10,000
Supports the development of our Correctional Officer trauma-informed training.
$30,000
Develops our Adopt-a-Prison initiative.
$125,000
Provides piloted 6-week Trauma Curriculum for one prison yard (approx. 800 men or women).
$1,500,000
Supports CPP operations for an entire year.