Trauma Talks
Trauma Talks is a 12-part video/workbook series which educates prison residents about their traumas, so they can find resilience, self-regulate to calm their nervous systems, reduce prison aggression and become productive members of society upon their return.
We're creating conversations and bringing awareness about the devastating effects of childhood trauma. We're bringing healing modalities to the men and women living in prison. Athletes, celebrities, coaches, politicians, thought leaders, and other game changers share inspirational quotes, words of encouragement, and tips on success strategies. Healers and meditation teachers share their wisdom, compassion, and demonstrate skills for resilience and transformation.
We'd like to thank Eric Clapton for the donation of his song "Change the World" for this promo video.
We could use your support to make this happen ASAP. Please consider donating to change the lives of the most traumatized people in our society.
In September 2021, Compassion Prison Project travelled to Chowchilla, California to visit Valley State Prison where they implemented the inaugural pilot of Trauma Talks.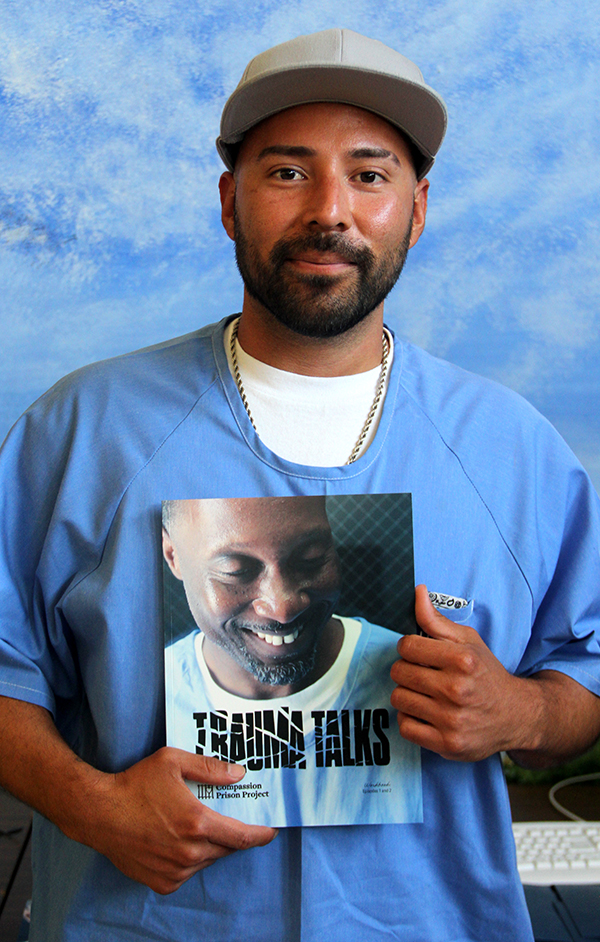 Some topics covered include:
The Brain Science of Trauma
Flight/Fight/Freeze
Traumatic Brain Injury
Toxic Stress, Depression, Anxiety, PTSD
Normalization of Violence
Trauma Talks episodes feature:
World-renowned trauma experts
Accredited Healing Modalities
Acclaimed prison documentaries
Roundtable discussions with Returning Citizens
and much more