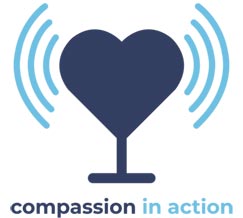 Join CPP Founder Fritzi Horstman and guests as they discuss the objectives and approaches involved in bringing trauma awareness and compassionate healing to the forefront of public conversation.
April is Child Abuse Awareness month and I can't think of a better guest than
Dr. Gabor Maté
to discuss what happens to a child when he faces abuse and neglect while growing up. This was one of my all-time favorite conversations. We discuss Authenticity vs. Attachment, why a young, traumatized person is attracted to gangs, what happens to a young brain when it's traumatized and Dr. Maté answered questions sent in by men from prison.
About Dr. Gabor Maté
After 20 years of family practice and palliative care experience, Dr. Gabor Maté worked for over a decade in Vancouver's Downtown East Side with patients challenged by drug addiction and mental illness. The bestselling author of four books published in over thirty languages, Gabor is an internationally renowned speaker highly sought after for his expertise on addiction, trauma, childhood development, and the relationship of stress and illness. His books include
In the Realm of Hungry Ghosts: Close Encounters With Addiction
;
When the Body Says No
;
The Cost of Hidden Stress
;
Scattered Minds: The Origins and Healing of Attention Deficit Disorder
; and (with Dr. Gordon Neufeld)
Hold on to Your Kids: Why Parents Need to Matter More Than Peers
. His next book,
The Myth of Normal: Trauma, Illness & Healing in a Toxic Culture
is due out on September 13, 2022. Gabor is also co-developer of a therapeutic approach, Compassionate Inquiry, now studied by hundreds of therapists, physicians, counselors, and others internationally. Learn more about Dr. Gabor Maté, his books and his work
here
.
Podcast: Play in new window | Download