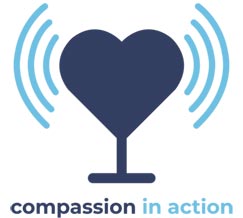 Join CPP Founder Fritzi Horstman and guests as they discuss the objectives and approaches involved in bringing trauma awareness and compassionate healing to the forefront of public conversation.
Our guests today are filmmaker Katherin Hervey, influencer Troy Williams and community leader Michael Nelson.
This conversation, with the director and two principle participants in the making of the award-winning film "The Prison Within", touches upon taking responsibility for our own violence, our accountability as a society and how we get down to doing the work necessary to heal the past both individually and collectively.
Katherin Hervey is an award-winning filmmaker whose work focuses on those of us who live in the margins but refuse to be marginalized. THE PRISON WITHIN, her award-winning first feature film, sprung from her work as a Los Angeles Public Defender and volunteer prison college instructor. THE PRISON WITHIN premiered at the Santa Barbara International Film Festival, winning Best Social Justice Documentary, In addition, Katherin is a thought leader in the field of criminal justice reform, featured in the Business Insider, The Guardian, Forbes, and other publications, tv and radio shows, and podcasts. The Prison Within will also be part of the Compassion Prison Project's Trauma Talks Curriculum.
While incarcerated (from the age of 15), Michael Nelson successfully completed his Associates degree; and was certified as a rape/crisis counselor. He is co-founder of Kid C.A.T and created Acting with Compassion and Truth (A.C.T.) at San Quentin, Nelson holds his work with Kid C.A.T. as his responsibility to contribute to restorative work, and has dedicated a great deal of his life to the program.
Troy Williams became a certified paralegal, helped facilitate, participate, and develop the Victim-Offender Education Group (VOEG) curriculum for Insight Prison Project, served as Executive Director of San Quentin's Restorative Justice Interfaith Roundtable, co-founded San Quentin's financial literacy program and F.E.E.L. philosophy (Financial Empowerment Emotional Literacy), and founded a video production program, and was founder of the first 'behind bars' audio production program: the award-winning San Quentin Prison Report (SQPR) while he was incarcerated. Williams spent the last seven years of his incarceration teaching his peers to produce audio and building the media lab now used by Ear Hustle.
In addition to his work as a motivational speaker, actor, cinematographer, filmmaker, and audio producer, Williams is the Founder and Executive Director of Restorative Media.
In 2018, Troy was awarded a Soros Justice Fellowship where he is working to create a national multimedia platform and community engagement program that will help formerly incarcerated people document their lived experiences and engage the public.
Visit theprisonwithin.org to watch the film today.
Podcast: Play in new window | Download