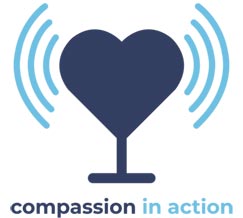 Join CPP Founder Fritzi Horstman and guests as they discuss the objectives and approaches involved in bringing trauma awareness and compassionate healing to the forefront of public conversation.
Dr. Jay Faber is a clinical and forensic psychiatrist, child psychiatrist, and adult psychiatrist at Amen Clinics. He has more than two decades of experience in Child Psychiatry, Adolescent Psychiatry, and Adult Psychiatry and Pharmacological Management, treating patients in clinical private practices in Colorado, California and Georgia. In addition to his work at Amen Clinics, Dr. Faber is President of BrainSource, a corporation founded to teach adolescents how to build successful lives.
Since working at the clinic, Dr. Faber has also written a book; Escape: Rehab Your Brain To Stay Out of The Legal System. The book focuses on five areas to help individuals work on implementing disciplines to never return to that system again.
Dr. Faber received his Bachelor of Arts degree in Biology at the University of St. Thomas in St. Paul, MN and an MD from the University of Minnesota. Dr. Faber completed his Residency in Adult Psychiatry, and went on to receive a Fellowship in Child and Adolescent Psychiatry at the Harbor UCLA Medical Center in 1991 as well as a Fellowship in Forensic Psychiatry at USC Institute of Psychiatry and Law in 1995.
Podcast: Play in new window | Download