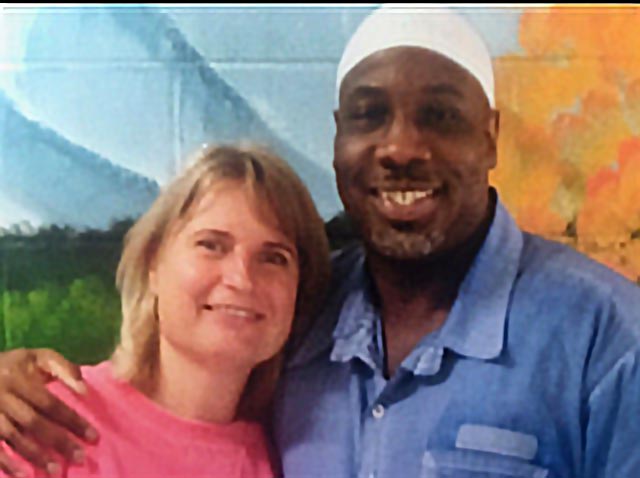 At the end of January 2019 I decided to pick up the digital pen and find an inmate to write to. I chose to find someone my age and came upon Mondo who sparked something in me when he was writing about how he loved to train and work with the younger guys. Mentoring them and sharing life lessons. His whole introduction was kind and respectful so I sent him a mail to introduce myself. Shortly after I received a mail from him and this is how our adventure started almost 2 years ago. We often feel we have really been put in each other's journey for a reason. We just have such a deep energetic connection, it is such a precious gift. Although we have totally different backgrounds we find a lot of similarities as well. We both love to share and learn. Today we talked about the fact that I struggle with all the senseless freedom depriving and destructive measures taken in our country and he shares his view and stories and he shows me how this has been the story of his life and how he has learned to find a way to deal with it, I could not be more grateful for the connection we have. In the last two years we have sent many mails, shared videos, one live video and had an amazing visit in September 2019 when I visited him. Enclosed you will find the picture of our 1 visit. It was not awkward, it was just so much fun to enjoy being physically close and really see how he moves, talks, mannerisms, etc. We just have become really good friends. Sometimes the distance is difficult and also things like getting to understand a legal system that does not care too much about the human nature of the prisoner but overall it has been a deeply touching time.
As the previous words are a bit of an introduction, I really felt like sharing about the package I received recently and opened together with Mondo on the phone today. I just turned 50 over a week ago and Mondo and the men on the block did something that I will forever carry in my heart. About two months ago, Mondo came across a guy in his block who had drawn a dragon image on his shirt and Mondo was impressed and learned that this person had some markers and he asked if he could buy this from him and that is where he started his creative project. On the back of the shirt he made a graffiti picture of our names and a big heart and really put all his love in it and when it was ready he did something that moved me deeply. He had been telling some men in his block (level 3) about me and he decided to put on the shirt and wear it outside and invite people to write their names on it. When he was telling me at that time what had happened he was almost overwhelmed with emotions as a lot of guys came up to him and wanted to be part of this and put a birthday greeting and their name on it. I will think of other ways to honour these guys but I just needed to share this with someone who understands and I hope this will find you well.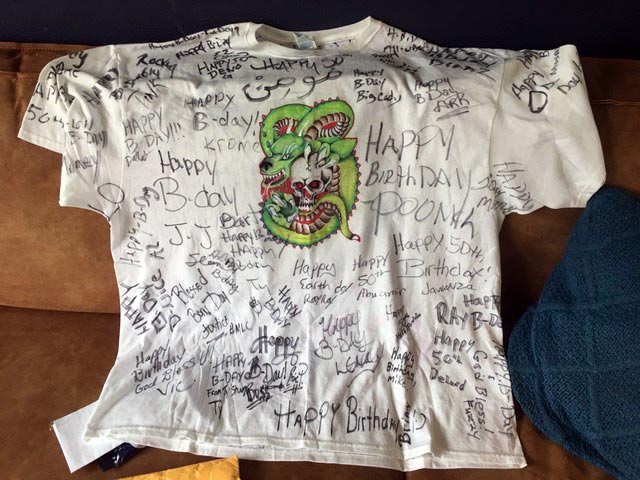 "I have been working with refugees the past 7 years and know what beautiful things can come to the surface when you see and focus on the good in people."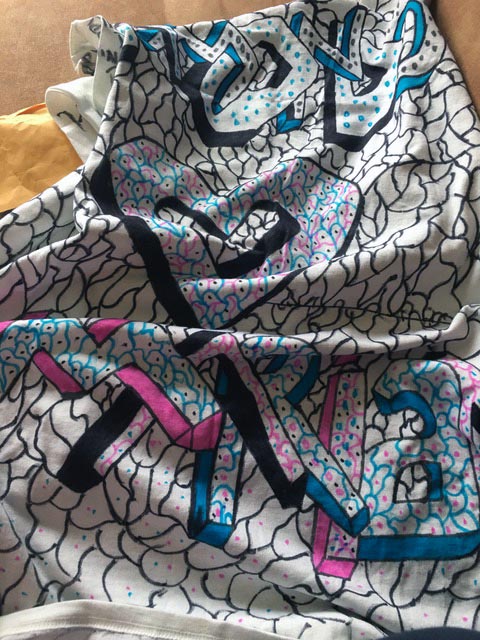 I am so humbled and see the beauty of all these souls so strongly. They were happy to be part of creating something beautiful for a woman on the other side of the world. I so strongly felt love for these fellow human beings in this inhumane facility. So today I was touched again by having the shirt in my hands, reading all the names, smelling the perfume etc.. There are so many names on there. No blank spaces anymore, and Mondo touched me again today when he told me that in the past days he had connected more with the men there who he gets along with well. He sometimes is sad about the fact that some serve life sentences and he just felt like sharing our positive energy with them by showing them some of my videos and talking about my country/the world etc. He says that these moments are always so uplifting. It was so uplifting and beautiful what he shared and it inspires me to keep on doing this and step up a bit more. I know it is a long letter and I just dropped it in your mailbox. I am so sorry but I have nobody to share this with here and I know you would understand. Like you really SEE the men in your projects I just wanted to let you know I see the ones in this block of the Trumbull C I in Ohio and I see and feel the love they carry in their hearts even if this is not always visible in their day to day actions. I will keep on being a bit of light in their lives.