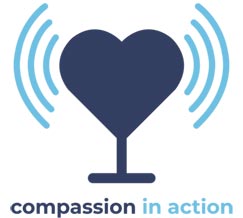 Join CPP Founder Fritzi Horstman and guests as they discuss the objectives and approaches involved in bringing trauma awareness and compassionate healing to the forefront of public conversation.
We recently interviewed Chris Wilson, author of "The Master Plan." Chris is a visual artist, author, film producer and social justice advocate, and was serving a life sentence when he started writing "The Master Plan." In his memoir, Chris writes about his journey from being incarcerated to becoming the successful entrepreneur he is today.
Chris Wilson is a living example of how discipline, self-determination and knowing your self worth can change everything: including getting yourself out of prison.
Chris splits his time between Baltimore, Maryland, and New York City. Through his work, he investigates societal injustices, human relationships, and public policies. His book, "The Master Plan," continues to inspire people from all walks of life.
His artwork is collected and displayed internationally and his production company, Cuttlefish, has produced several successful films, including The Box, which was recently featured in the Tribeca Film Festival. He is also the founder of the Chris Wilson Foundation, which supports social entrepreneurs and prison education, including re-entry and financial literacy for returning citizens, as well as art-related programs.
Podcast: Play in new window | Download