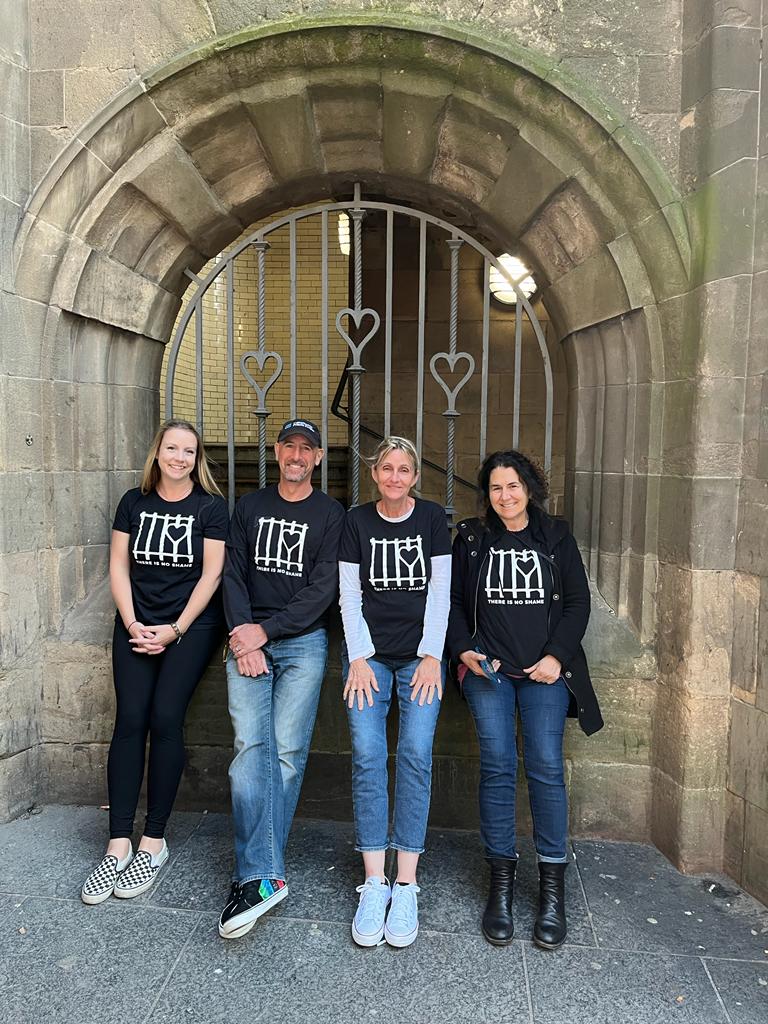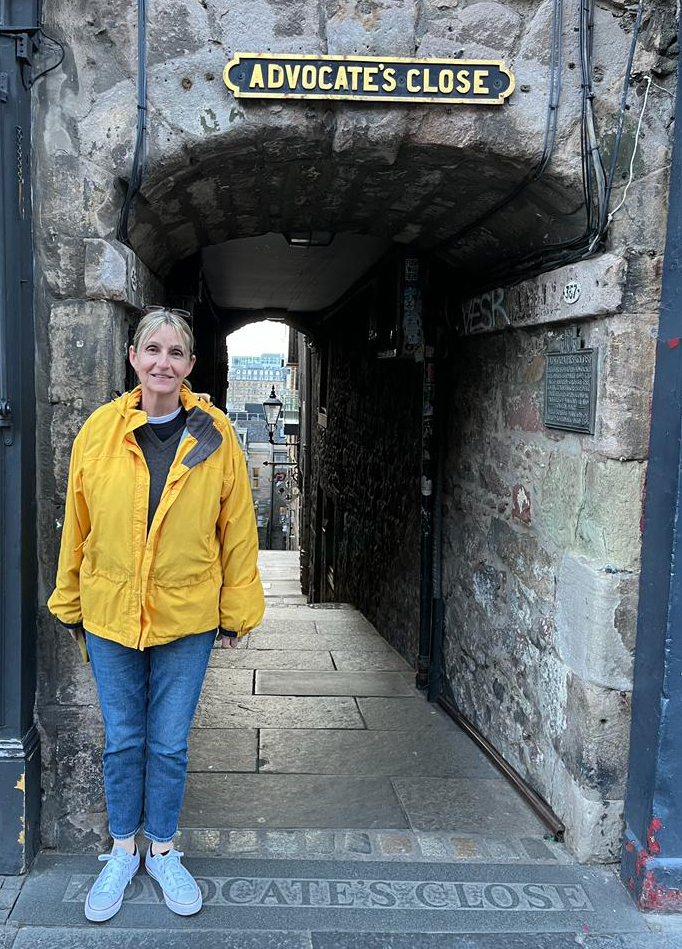 In June, CPP returned from a visit overseas where we brought our work to four prisons in the United Kingdom! Four team members from CPP flew to Scotland, thanks to the generous sponsorship of Tigers Limited, where we joined members of Tigers, SISCO and connected baby.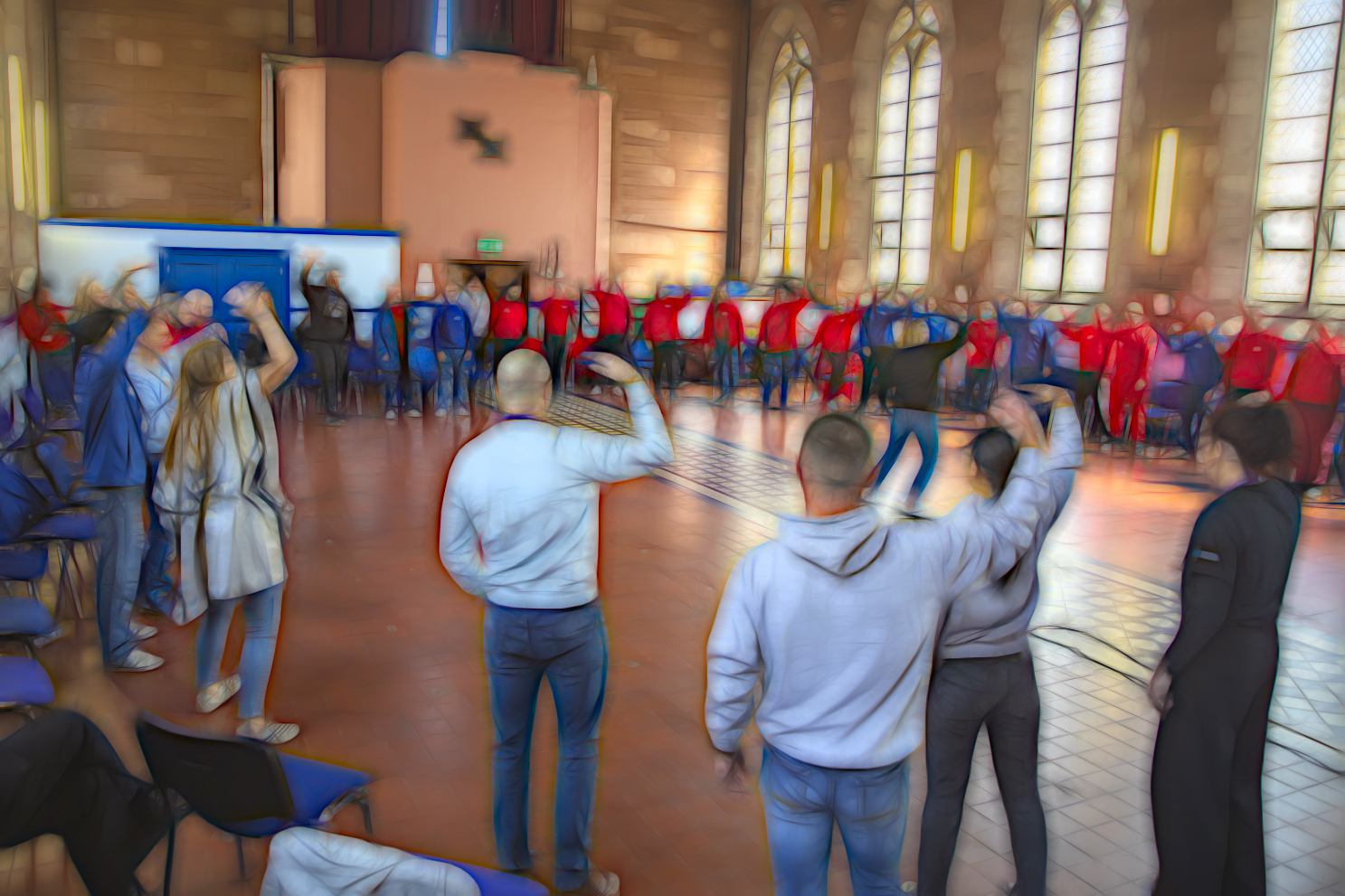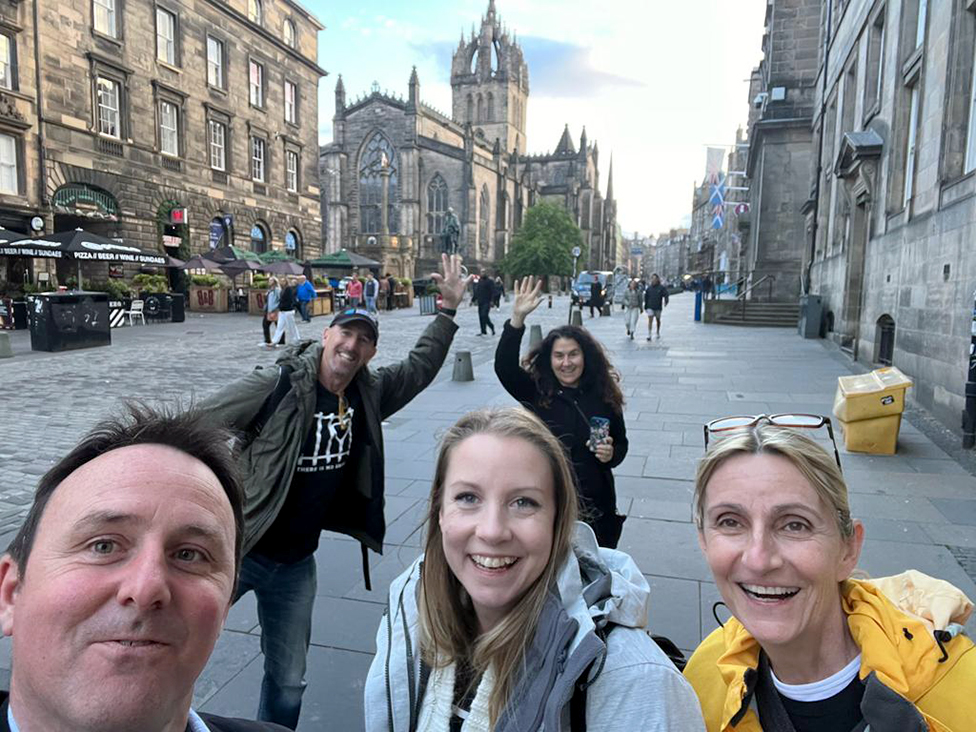 It started over a year ago when our PR and Media Director, Melonie McCoy contacted Iain Smith, a trauma-informed lawyer working towards making change in Scotland. They kept in contact and, after partnering with the Tigers Group and S.I.S.C.O, put together CPP's visit as well as the Compassionate Prisons conference. This conference included visits to four prisons and a symposium held in Glasgow featuring Fritzi as keynote speaker. This was all part of a movement happening in Scotland called #ACEAwareNation, which is being driven by the dedicated members of these incredible groups.
So in late May 2022, four CPP team members flew to Scotland where they joined members of Tigers Limited, S.I.S.C.O and connected baby and walked into this mission together.
The Tigers Group (standing for Training Initiatives Generating Effective Results Scotland) runs programs that help to create a fair and inclusive world where equal opportunities exist for individuals, families and communities. Over the years the name Tigers has become synonymous with relationships, collaborations and a holistic approach to development and growth.
S.I.S.C.O, which stands for Sustainable Interventions Supporting Change Outside, works to develop and deliver recovery initiatives within the Scottish Prison Service, with a goal of helping the men and women living in prison build bridges between prison and their communities.
connected baby is the vision of Dr. Suzanne Zeedyk. As a developmental psychologist and research scientist, she is fascinated by the many topics that make up the Science of Connection. She believes that everyone deserves to share in the discoveries that scientists are making about the importance of relationships. connected baby brings that science to life.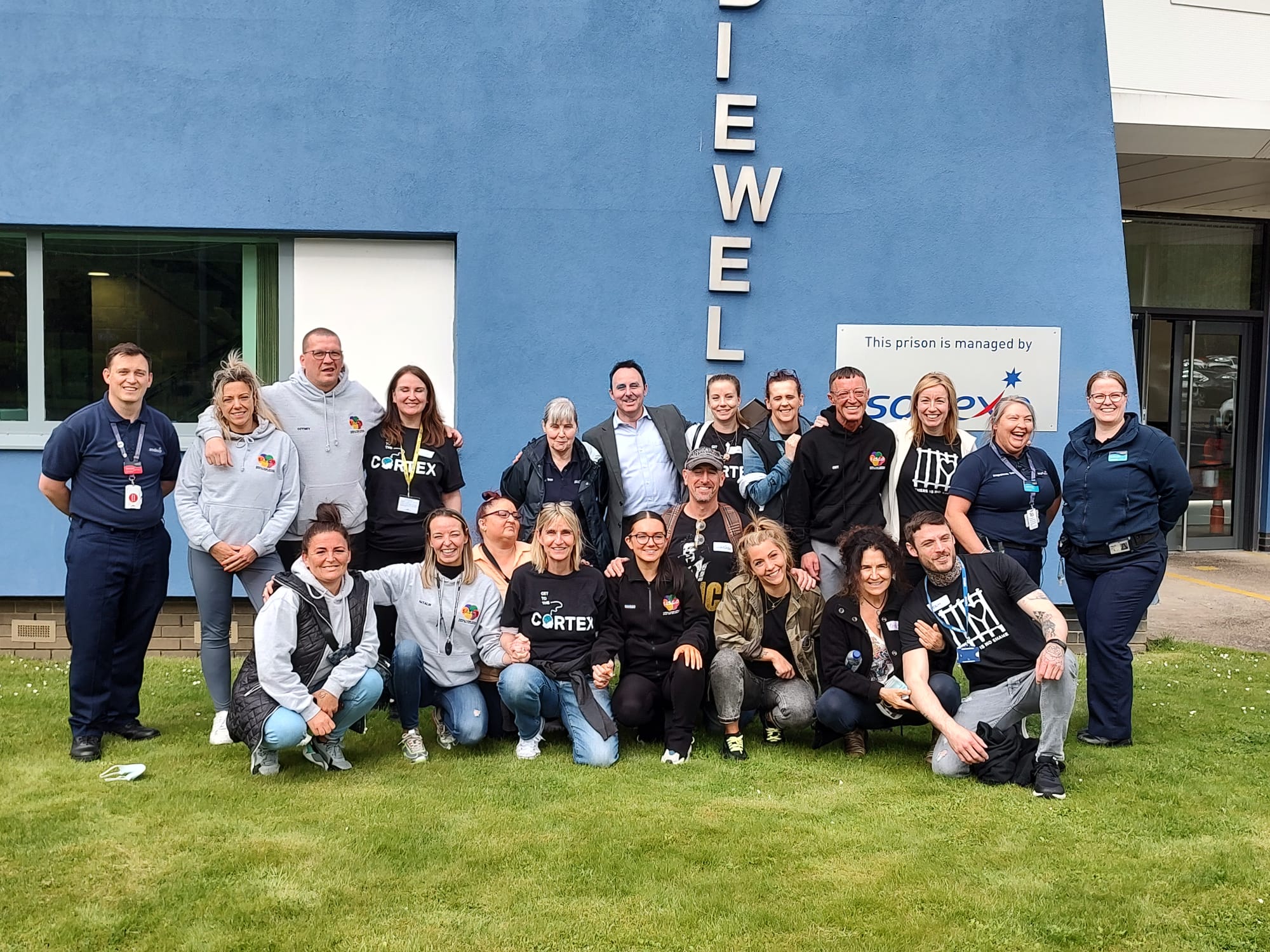 The first prison we visited was HMP (Her Majesty's Prison) Addiewell which is operated by a private company, Sodexo Justice Services and contracted to the Scottish Prison Service.
The experience at Addiewell was intense for everyone, as there were a lot of dysregulated men joining us for the sessions. During the first day in our opening discussion after we did the Compassion Trauma Circle, it was clear we needed to pause before continuing on with our program, making space for voices to be heard. Voices that may have been suppressed for many years. It got heated but remained stable while we listened with complete presence and acknowledged what the men were saying. Because some of the officers were in the room with us the entire time, they were able to hear and participate in these important discussions.
By the end of day two, we had found a clear way forward, were able to build community and connection through various exercises and some compassionate relationships blossomed.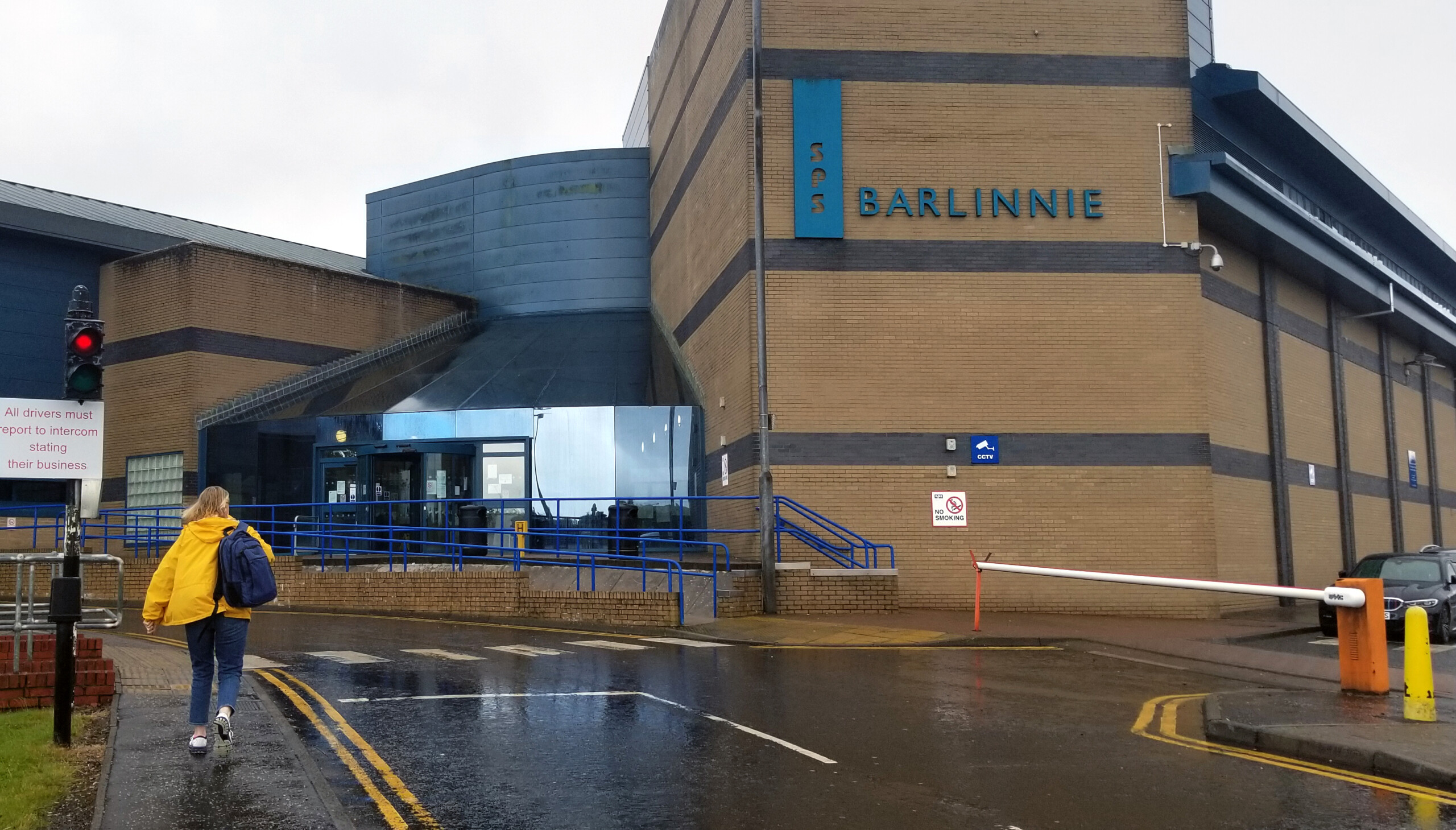 The next stop in Scotland was HMP Barlinnie which was built in 1882 and is the largest and oldest prison in Scotland. This was one of the prisons where S.I.S.C.O was running their program called Recovery Cafe, which provides a safe environment for those living in prison to address complex needs and trauma caused by addiction. It was heartwarming to watch them greet each other as the men walked into the room, seeing the relationships that have been built through their regular visits.
Addiction was something we noticed was very prevalent in Scotland, both inside the prisons and out. It is ingrained in the culture and is a way of life for many. As is the case for many countries, a lot of people struggle with it and are using alcohol or drugs to cope with their childhood trauma.
While at HMP Barlinnie, we learned that most of the residents were held in isolation for up to 23 hours per day, in cells dating back to the 1800s. We had the opportunity to enter one of the halls and see an open, active cell. There are no words to describe the eeriness of being in that space. It is unfathomable what we are doing to our fellow human beings.
Besides the dark reality that exists in prison, the residents here were highly participatory, engaging in the exercises with wide-eyed enthusiasm and joy. One thing that impressed us the most about Barlinne was the care and concern exhibited by the officers toward the residents.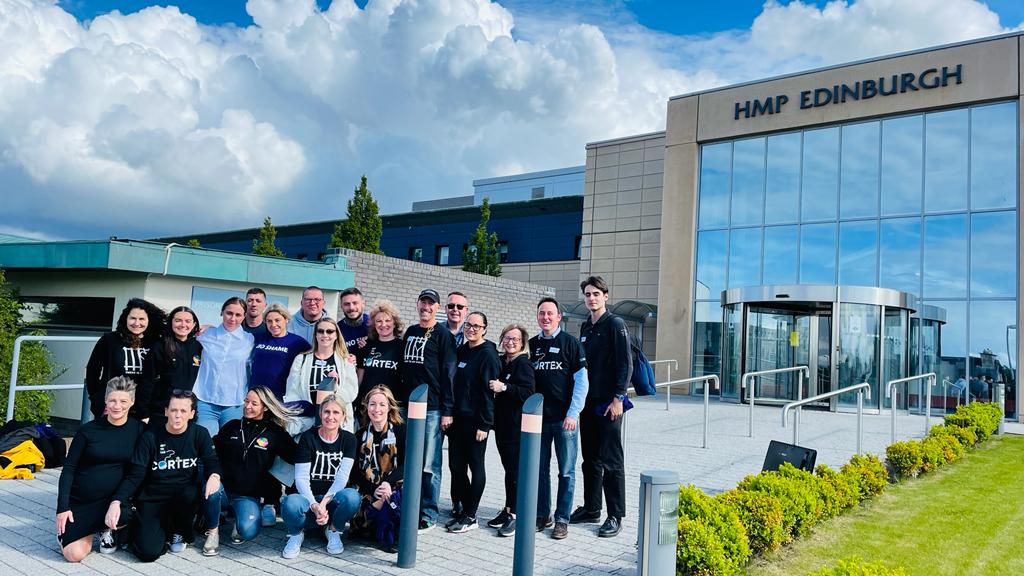 Our third stop was HMP Edinburgh where the three teams worked together for the first time with women prison residents. The welcome from these women was icy at best, they started out quite cautious and skeptical. It was important to them that we weren't just opening up these deep concepts and leaving. You could see they were there to protect themselves and their friends, a natural instinct in any case, but also a reminder that these women were living in survival mode much of the time and were jumping to protect themselves right from the get go.
We listened, we addressed their concerns, assuring them they wouldn't be left as the S.I.S.C.O team would be visiting weekly with follow up care so that healing and connection could continue.
By the end of the second day the transformation of these women was palpable. They left the session hugging, vulnerable with themselves and each other, ready to forgive their own pasts. We heard afterwards that the care was being carried through the halls of that prison, that they were greeting each other amicably and checking in with their friends to see how they were doing.
At HMP Edinburgh we were joined by Scotland TV, who ran a segment on us.
All three of these prisons had very little pro-social activities or options integrated into their programming. They didn't even have cafeterias, all residents had to eat their meals alone in their cells. Fritzi spoke with the prison wardens in all three facilities, alerting them to the hazards of isolation, reminding them that prosocial behavior comes from social activities and making sure the men and women are out of their cells for as many hours in the day as possible.
The day after our visit to HMP Edinburgh was the Compassionate Prisons Conference, hosted by the amazing Tigers Group team at the Crowne Plaza in Glasgow.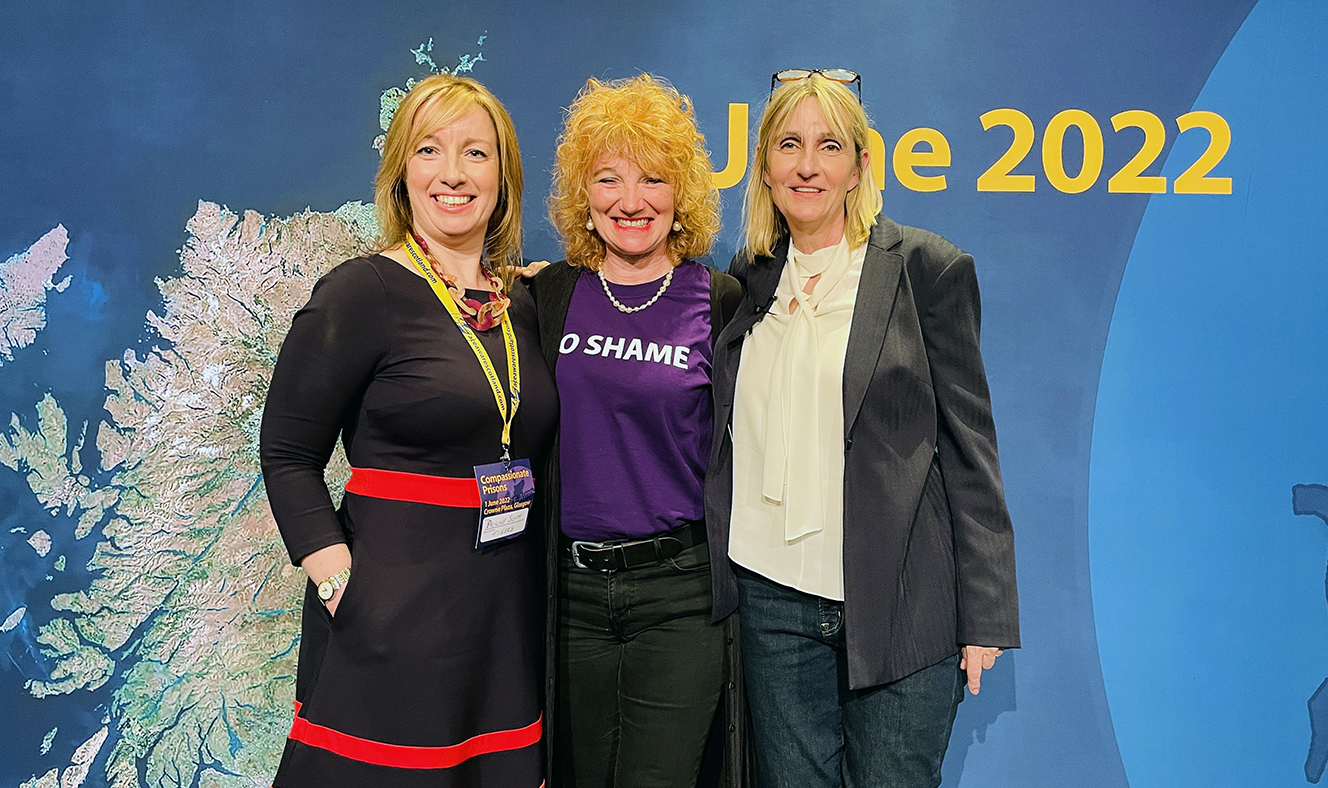 Fritzi was the keynote speaker at the conference which also included trauma-informed lawyers, prison reform advocates, trauma-informed wardens and more. The conference was attended by over 450 people from all over Scotland. Fritzi gave an hour-long presentation on trauma-informed prisons titled "From Corrections to Connections" and also had the entire room participate in a Compassion Trauma Circle.
While we were meant to visit four prisons we only visited three, as HMP Polmont decided they didn't want to go ahead with the workshop after all. This was a blessing for the team though as everyone was feeling tired and emotionally drained and in much need of a recharge, which is exactly what we did.
After the conference, we took a few days to recoup before the CPP team parted ways, continuing on their own personal journeys back home. Fritzi stayed in the U.K. though as she had been invited to visit HMP Magilligan.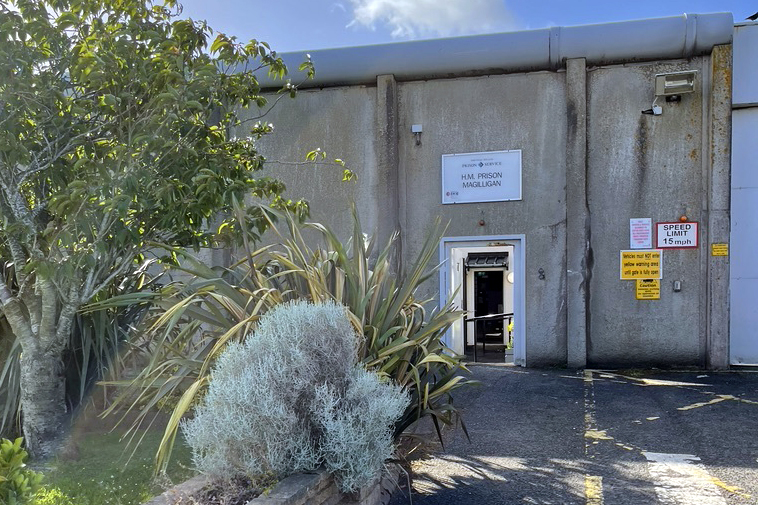 "Walking through the gates of Magilligan Prison was like walking into a dream — a little bit like a college campus, a little bit like the prisons in Norway," said Fritzi upon her return from her work at the facility in Northern Ireland. Magilligan is set up to help people living in prison get back on their feet with the intention of having the prison residents live their lives similarly to life back home — known as "The Normality Principle". They do their own laundry, go to school or work or their various vocational workshops, they have gardening, animal husbandry, woodworking (some of the things they make are for sale).
Some of the men who've earned priveleges have keys to their own room and can hang out with each other when the staff goes home. And group healing is part of the day to day. The warden of the prison, Gary Milling, spent the entire second day with CPP taking notes on suggestions made by the residents promising to address some of the issues that came up in discussion as soon as possible.
Magilligan is a model for all prisons. Fritzi will be working with the warden and the men at Magilligan remotely to continue the work they started in June.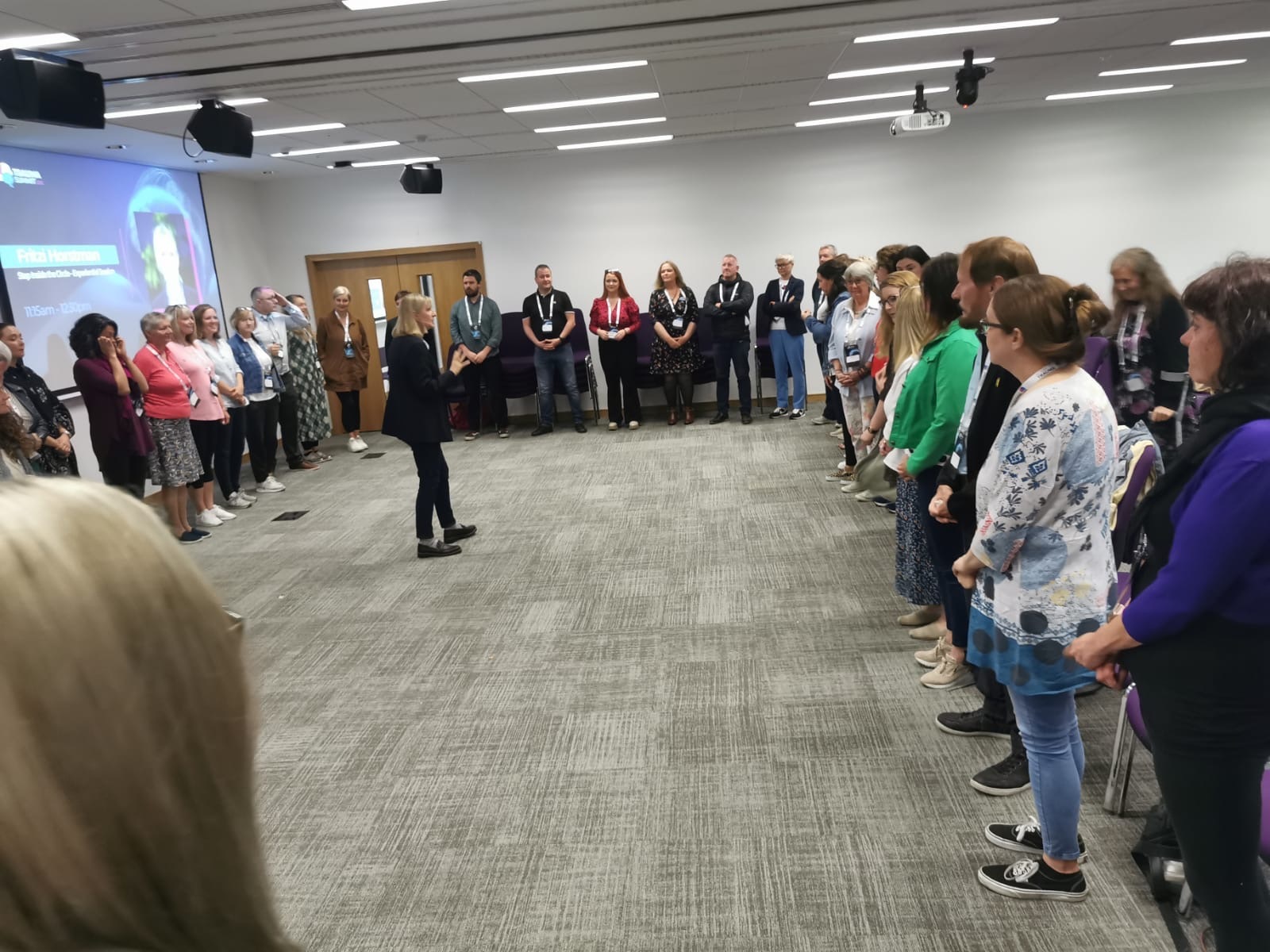 And last but certainly not least, Fritzi was invited to speak at the Action Trauma Summit that took place in Belfast on June 13th and 14th. This two-day international conference with over 40 speakers was attended by 2000+ people both live and virtually and many known trauma experts shared their latest awarenesses about healing past traumas. In addition to presenting her talk, Fritzi also facilitated a Compassion Trauma Circle for dozens of people at the convention center. One of the highlights of Fritzi's trip was meeting Bessel van der Kolk, who wrote "The Body Keeps the Score," the book that opened Fritzi's eyes about what trauma does to the brain, body and spirit. Virtual tickets which give you access to the recorded summit are still available on the Action Trauma Summit website.
The trip happened so fast and we are incredibly grateful we had this opportunity to visit three prisons in Scotland with our Trauma to Transformation workshop. We are in touch with the S.I.S.C.O team as they keep us updated on the residents and how they are progressing. What an honor it was to be a part of this movement.