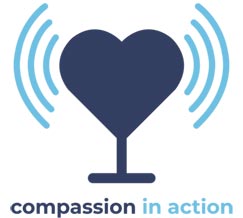 Join CPP Founder Fritzi Horstman and guests as they discuss the objectives and approaches involved in bringing trauma awareness and compassionate healing to the forefront of public conversation.
Our mission at Compassion Prison Project is to create trauma-informed prisons and communities. Our guest today is Jarvis Jay Masters, our first interview with someone on Death Row.
Jarvis Jay Masters was born in Long Beach, California, in 1962. He is a widely published African American Buddhist writer and the author of That Bird Has My Wings: The Autobiography of an Innocent Man on Death Row which is the latest pick for Oprah's Book Club.
His poem "Recipe for Prison Pruno" won the PEN Award in 1992. He has kept an active correspondence with teachers and students across the country for two decades, and his work continues to be studied in classrooms in both grade schools and colleges. Since taking formal refuge vows with H.E. Chagdud Tulku Rinpoche in 1991, Jarvis has also been guided by Ven. Pema Chödrön, with whom he shares an enduring friendship. In 2020, he became the subject of a podcast series Dear Governor as well as a new biography, The Buddhist on Death Row: How One Man Found Light in the Darkest Place, by David Sheff.
Originally sent to San Quentin State Prison in 1981 for armed robbery, Jarvis was convicted of conspiracy to murder a prison guard in 1985 and sentenced to death in 1990. He was placed in solitary confinement and endured there for twenty-one years, from 1985 to 2007. Jarvis exhausted his state appeals in 2019, and his case is currently in the federal courts.
Podcast: Play in new window | Download