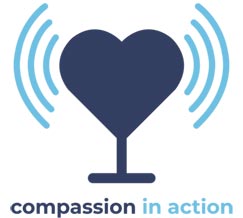 Join CPP Founder Fritzi Horstman and guests as they discuss the objectives and approaches involved in bringing trauma awareness and compassionate healing to the forefront of public conversation.
Dr. Christine Montross is a 2015 Guggenheim fellow in nonfiction. She's also an Associate Professor of Psychiatry and Human Behavior at the Warren Alpert Medical School of Brown University.
Dr. Montross' latest book, Waiting for an Echo, was named a New York Times Book to Watch For, a TIME magazine Book to Read in July, and an Amazon.com Best Book of the Month. Waiting for an Echo is a hauntingly honest look into the life of a person living in an American prison where Dr. Montross writes, "Our methods of incarceration take away not only freedom, but also selfhood and soundness of mind. In a nation where ninety-five percent of all inmates are released from prison and return to our communities, this is a practice that punishes us all."
Dr. Montross is currently a practicing in-patient psychiatrist and performs forensic psychiatric examinations. She completed medical school and residency training at Brown University, where she received the Isaac Ray Award in Psychiatry and the Martin B. Keller Outstanding Brown Psychiatry Resident Award.
In this podcast, Dr. Montross discusses her vast experience and research leading up to Waiting for an Echo and breaks down very plainly the detrimental effect of solitary confinement on a person's health and wellbeing.
Podcast: Play in new window | Download