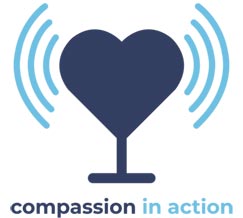 Join CPP Founder Fritzi Horstman and guests as they discuss the objectives and approaches involved in bringing trauma awareness and compassionate healing to the forefront of public conversation.
Dean Williams was appointed Executive Director of the Colorado Department of Corrections by Governor Jared Polis on January 8, 2019. Prior to joining the Colorado DOC, he was the Commissioner of Corrections in Alaska where he oversaw the operation of community jails, halfway houses, pretrial and sentenced facilities, probation, parole and pre-trial efforts in the state.
Dean served in several capacities during his time in Alaska, to include: Special Assistant to Governor Walker, Special Assistant in the Alaska Department of Public Safety, Researcher for the Alaska Legislature, Executive Director of the Downtown Soup Kitchen, Juvenile Justice Superintendent, Youth Counselor for the Dept. of Juvenile Justice and Reserve Police Officer for the Anchorage Police Department.
Dean holds a Bachelor of Science Degree in Communications from Ohio University.
Podcast: Play in new window | Download