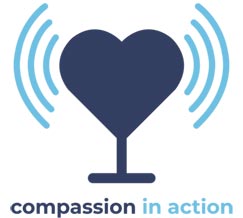 Join CPP Founder Fritzi Horstman and guests as they discuss the objectives and approaches involved in bringing trauma awareness and compassionate healing to the forefront of public conversation.
After a twenty-year career in family practice, Dr. Gabor Maté began working in Vancouver's Eastside area with patients who were challenged by addiction and mental illness. Dr. Maté is the best-selling author of four books published in over twenty-five languages, including In the Realm of Hungry Ghosts: Close Encounters with Addiction, When the Body Says No: The Cost of Hidden Stress, Scattered Minds: The Origins and Healing of Attention Deficit Disorder and, along with Dr. Gordon Neufeld, Hold On To Your Kids: Why Parents Need to Matter More Than Peers.
Dr. Maté is an internationally renowned speaker, highly sought after for his expertise on addiction, trauma, childhood development and the relationship between stress and illness. He is currently writing his next book entitled The Myth of Normal: Illness and Health in an Insane Culture, due out in late 2021.
Dr. Maté developed a new therapeutic approach called Compassionate Inquiry which is now being studied by hundreds of therapists, physicians and counselors in their practices.
2:32 – The system is working the way it was designed to. When They See Us – TV series discussed.
3:50 – Quote from Gabor Maté's book and Fritzi's 8 ACEs.
4:54 – Promiscuity, workaholics – the need to be lovable and valuable. Addiction patterns serve a purpose.
6:30 – Society belittles people for their trauma coping behaviors.
7:27 – Manifestations of trauma (violence, obesity examples) – society's attitude and self judgement.
8:17 – What if instead, everyone from schools to courts took trauma into account?
8:50 – People in leadership roles are in fight or flight when making decisions about our lives.
9:08 – Leaders (like Presidents) and their traumatized behaviors.
10:42 – Lawmakers have no problem supporting wars, causes of poverty.
11:10 – Traumatized people in positions of power.
12:15 – Comparing President Carter with Presidents JFK and Clinton.
14:52 – The system is running as it was designed to.
15:29 – Traumatized people who volunteer for the military – PTSD and addiction.
17:30 – Former Veteran in prison.
18:02 – Society creates trauma in the first place then turns traumatized into enemies.
18:40 – Protecting society from violent criminals doesn't mean we need to put them in prison in its current format.
19:50 – False equivalence between current prison system and protecting society.
20:11 – How the system has failed.
20:52 – We are only tough on lower class crime.
21:44 – Accountability and the hypocrisy of the prison system.
22:10 – Prisoners charged money to call families or buy enough food.
24:24 – Correctional Officers are also highly traumatized.
25:30 – Many professions have tremendous stress, but no one helps the employees.
26:23 – Systemic ignorance of trauma and stress.
27:16 – Self-care while under stress – Gabor describes his ordeal as an expert witness for the courts system. Courts don't care about the truth, only who wins.
32:19 – How can the average person deal with assaults and hostility within the courtroom?
33:37 – Court appointment physicians thought the accused had a happy childhood. Gabor Mate' discovered he in fact did not.
35:55 – Addicts are not making a conscious choice – there is a good reason behind the behavior.
37:11 – Addiction behaviors make people feel like a human being, alive and vital.
38:55 – Protective shutting down of emotion by the brain during childhood trauma.
39:20 – Medical professionals including a famous Psychiatrist who don't understand trauma (ACEs).
41:00 – Things are starting to slowly change for the better.
41:36 – Trauma education is needed so that we can stop hurting our children.
42:35 – Prevention of trauma should begin with prenatal care.
43:15 – Quote from Joseph Campbell
44:09 – How bringing compassion to those who feel they don't deserve it (in prison) makes incredible difference.
45:19 – Mentally insane woman who was executed.
46:50- Wesley Purkey – ACE score of 10 also executed.
47:35 – The heartbreak of losing people we care about at CPP.
48:24 – Self-care is essential to continue the work of changing the system.
49:00 – Rapists were raped, pedophiles were raped as children.
49:40 – Marshall Rosenberg amazing quote after visiting a convicted pedophile/murderer.
50:46 – Understanding is not excusing.
51:42 – Edith Eger, Hungarian psychotherapist who was in Auschwitz.
53:11 – Do we want to be conscious and aware or act from vengeance and unresolved anger?
53:53 – Great spiritual teachers like Buddha and Jesus.
55:15 – When They See Us – Netflix series.
56:01 – Why does the media not seek the truth?
58:00 – CPP creating awareness of Do No Harm.
58:31 – Norway prison model.
59:04 – The Presence Process by Michael Brown sent to prisons.
59:58 – Compassion Inquiry training.
1:00:46 – Very few of us are wholly integrated.
1:01:55 – Making conscious choices and apologizing when wrong.
1:03:20 – The term "Digging In" when feeling under attack.
1:04:37 – People not wearing masks thinking they're being manipulated or bullied.
1:07:00 – Value is in the work itself when it comes to changing the system.
1:10:00 – Prisons are the most challenging manifestations of society's trauma, but there is a ripple effect from helping someone.
Podcast: Play in new window | Download