Fritzi Horstman interviews Jason Hernandez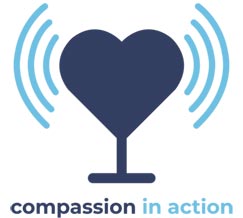 Join CPP Founder Fritzi Horstman and guests as they discuss the objectives and approaches involved in bringing trauma awareness and compassionate healing to the forefront of public conversation.
Jason Hernandez is an advocate for clemency, process reform, and serves on the board of the Buried Alive Project, which works to eliminate life without parole sentences handed down under federal drug law. Hernandez is known as one of Obama's eight – the first wave of low level nonviolent drug offenders to be granted clemency by President Barack Obama. While in prison, Hernandez became a respected jailhouse attorney and was paid to work on other prisoners cases, many of which involve parental rights, child support and divorce. Hernandez contributed to an op ed piece to the New York Times entitled The Power of Clemency in January 2018. Also in 2018, Hernandez received a Latino Justice Media Fellowship and a Soros Justice Fellowship. He is developing a curriculum and toolkit to support clemency campaigns, working with the legal clinic at the Texas A&M University School of Law and New York University.