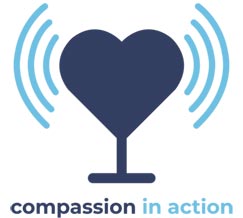 Join CPP Founder Fritzi Horstman and guests as they discuss the objectives and approaches involved in bringing trauma awareness and compassionate healing to the forefront of public conversation.
Originally filmed to be included in our Trauma Talks program, this conversation includes a discussion about resilience and solitary confinement. It is our goal that we break the cycle of violence that exists in our prisons, our communities and our families.
Our Returning Citizen Roundtable Part 2 features Jason Bryant, Eldra Jackson III and Robert Mosqueda.
Jason Bryant is the Program Director for CROP (Creating Restorative Opportunities and Programs), holds a BA from Adams State University with an MA in Philosophy from California State University and an MS in Psychology from California Coast University. He has 20 years of lived experience within the CDCR. Jason dedicated his term of incarceration to higher education and serving other people through thoughtful conversations and coaching about new possibilities for people's lives. In 2020, Jason's sentence was commuted by Governor Newsom who ordered his immediate release from prison due to his remarkable contributions in transformative and rehabilitative work while incarcerated.
Eldra Jackson III is the Co-Executive Director of Inside Circle. A writer and sought after public speaker on the topics of at-risk youth advocacy, effective criminal justice rehabilitation and turning around 'toxic' masculinity, Eldra brings clarity of purpose, mission focus, and inspiration to his role at Inside Circle. He was living at New Folsom Prison when he found Inside Circle and began the inner personal journey that eventually led to his release in 2014 and his current leadership role. A living example of successful rehabilitation and re-entry, Eldra has dedicated his free time on the outside to serving at-risk youth, acting as a facilitator, trainer, and mentor for organizations like Youth Empowerment and Goals Association, Shoulder to Shoulder, and the Alternatives to Violence Project.
Robert Mosqueda is the Program Manager with the Women Center Youth and Family Services located in Stockton, CA. He is passionate about criminal justice; having grown up in the Department of Corrections with a father who was an Associate Warden and was incarcerated in California Department of Corrections. He speaks from personal experience how those in correction play a vital role in the rehabilitation process.
Podcast: Play in new window | Download