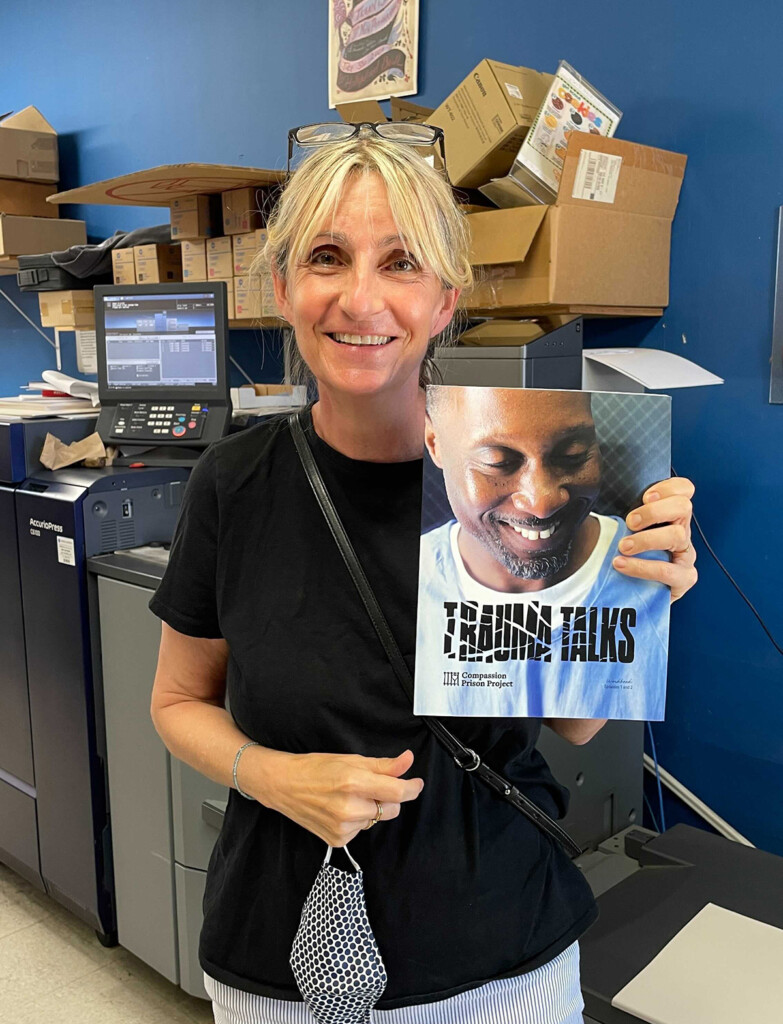 CPP's new pilot program, "Trauma Talks", is an innovative video series with accompanying workbook. "Trauma Talks" brings substantial trauma education and healing tools to our nation's prisons, for both residents and staff.
As part of our "Trauma Talks" launch, on September 8th and 9th CPP is hosting an historic event at Valley State Prison (VSP) in California. 150+ men living at VSP will share their childhood trauma stories in compassion trauma circles, joined by Fritzi Horstman and a special guest to be announced soon. There will be supportive open discussion, exercises and lectures. We are also providing facilitator training for several male incarcerated residents, and our Correctional Officer presentation to 75+ C.O.'s over the course of the same two days.
Every single resident at VSP will receive the first volume of the "Trauma Talks" workbook and begin the curriculum in mid-September, thanks to the generosity of one of our donors.
What does this mean? VSP will be the first fully trauma-informed, trauma-responsive prison in the country. This is a very important step for Corrections in the United States. The positive impact this will have on families and communities is immeasurable. Please stay tuned for updates we will be sharing here very soon and thank you for your support.