Thank you for your interest in joining our events! Please share these events with your communities, family, and friends. All our events have a suggested donation amount for registration, but please note that although our non-profit organization depends on public funding to operate, we also want everyone to have an equal opportunity to attend these helpful sessions. If you're in need of a discounted or free registration, see the event information for details. We are grateful that you are here!

June 30 @ 11:00 am

-

12:00 pm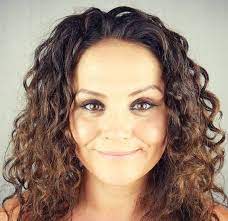 Meeting Suffering with Compassion
Thursday, June 30 @ 11:00am Pacific / 2:00pm Eastern / 7pm in BST (Ireland/UK)
It's such a human response to resist pain and suffering; to try make it go away, or to shame ourselves for what can feel like personal failure. And yet, in resisting, judging, shaming, or trying to escape what feels unlovable, we inevitably make things so much harder for ourselves, compounding the layers of wounding and prolonging our own suffering. Shifting how we relate to and hold our wounded parts is a transformational practice that can be learned and strengthened at any age and is the key to reclaiming agency and a sense of peace. Where habitual judgement and shame keep us stuck and hopeless, compassion is the balm that soothes our suffering and frees us from inner conflict. For many of us, this way of relating compassionately to what hurts is new and can initially feel unnatural, especially if it wasn't modeled to us in our early years as we first learned to grapple with big feelings. As with any new skill, it will grow and strengthen with repetition; hold hope that healing is always possible.
This hour-long session is trauma-informed and will be a blend of teaching and guided meditative practice, with time for reflection and questions at the end. It will be a safe, loving, non-judgmental, and compassionate space where all of you is welcome.
Your guide, Mar Healy.
Mar has been working in the area of personal growth and healing for almost a decade, holding roles in Coaching, Mindfulness Facilitation, Mental Health Training and currently practicing as a senior trainee Psychotherapist. She brings a trauma-informed approach to all she does, having completed training in modalities such as IFS (Internal Family Systems) and NARM (Neuro-Affective Relational Model) in addition to MBSR (Mindfulness Based Stress Reduction) and Hatha Yoga. Mar writes guided healing poetry and meditations, with her work regularly featured on Insight Timer. She lives with her loving partner, two incredible little boys and Bodhi the lab/retriever on the rugged North West coast of Ireland, nestled between ocean and mountains.