by Mary Diamond
Compassion Prison Project staff and volunteers visited Valley State Prison (California) to launch the Trauma Talks video series. The purpose of this series is to educate residents about trauma; how to recognize their own childhood trauma, to see how it affected them in the past and how it continues to impact their lives now.
Dr. Burke Harris addresses childhood trauma in her book,
The Deepest Well: Healing the Long-Term Effects of Childhood Adversity
. In her practice, she recognized a link between trauma and the health of her young patients, like one girl who had asthma attacks every time her father hit the wall, or one boy who stopped growing after a sexual assault when he was 4-years old. These young patients led her to learn more about adverse childhood experiences, or ACEs.
Take the ACE Test

Did you experience one or more ACEs? If you respond positively, you are not alone. According to the Centers for Disease Control, "61% of adults surveyed across 25 states reported they had experienced at least one type of ACE and nearly 1 in 6 reported they had experienced four or more types of ACEs". 78% of the prison population in the United States, on the other hand, experienced four or more ACEs. The men at Valley State Prison, in sharing their own trauma with the CPP team, now know they are not alone in their sorrow.
Trauma and the Brain
Becoming aware of our trauma through the ACE test, and understanding how trauma affects our brains is the first step towards healing. Normally, in the face of trauma, individuals enter an automatic, biological (natural) "alarm state," with an increase in hormones and a sense of fear. Consequently, we react with a "fight" or "flight" response. In children, repeated or prolonged exposure to traumatic events can overload the "alarm state", short-circuiting healthy neural connections, which will affect the brain's architecture. The child's brain adapts to survive the trauma, which can ultimately compromise mental, emotional, and social functioning and normal, healthy development.
Recognizing Trauma

The symptoms of trauma range from mild to severe and include emotional, psychological and physical responses. To name only a few, traumatized people, in the short or long term, may experience anger, fear, sadness, depression, anxiety, shame, numbness, headaches, fatigue, and/or digestive issues. If you have experienced or are experiencing these symptoms, take the time to learn more about symptoms of childhood trauma.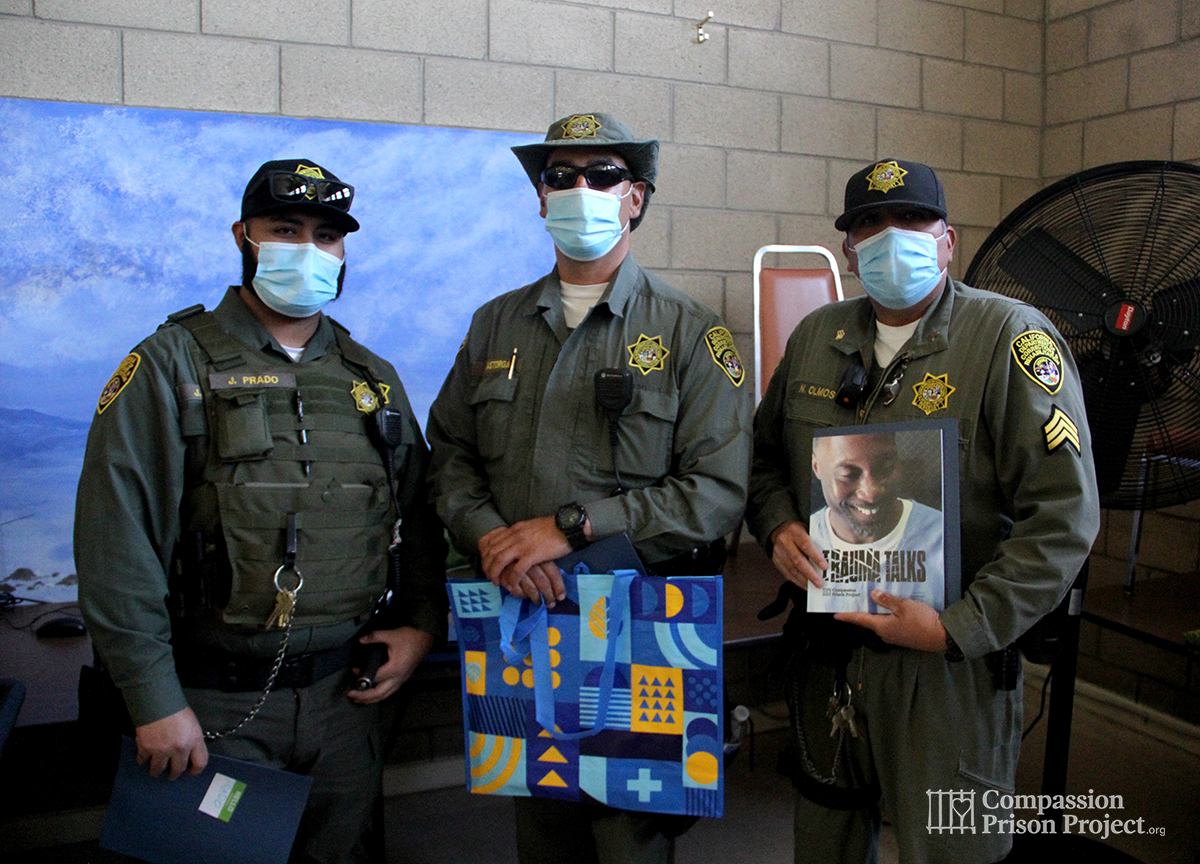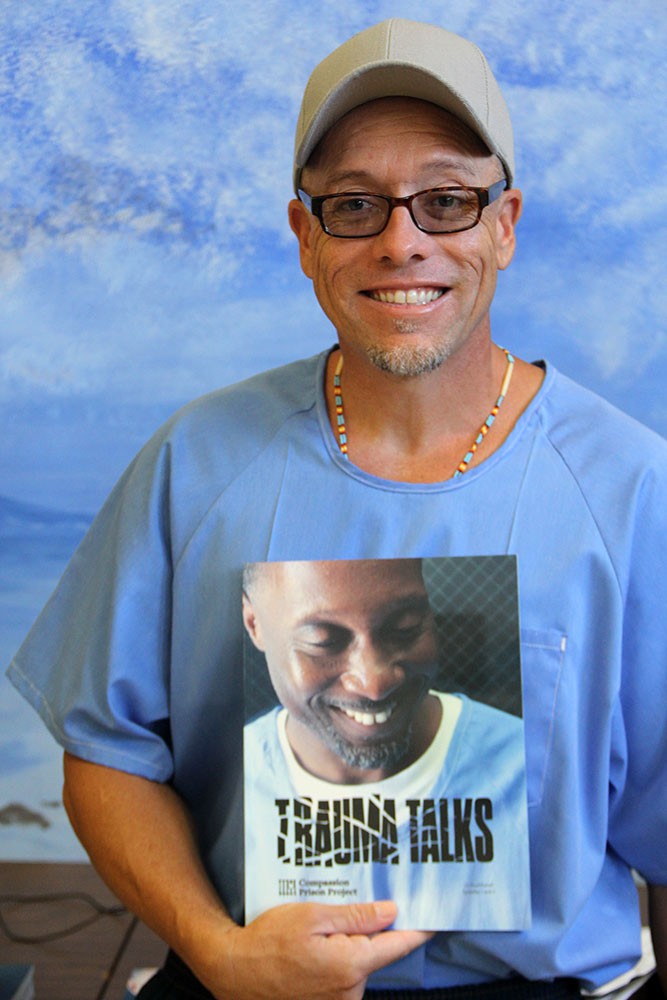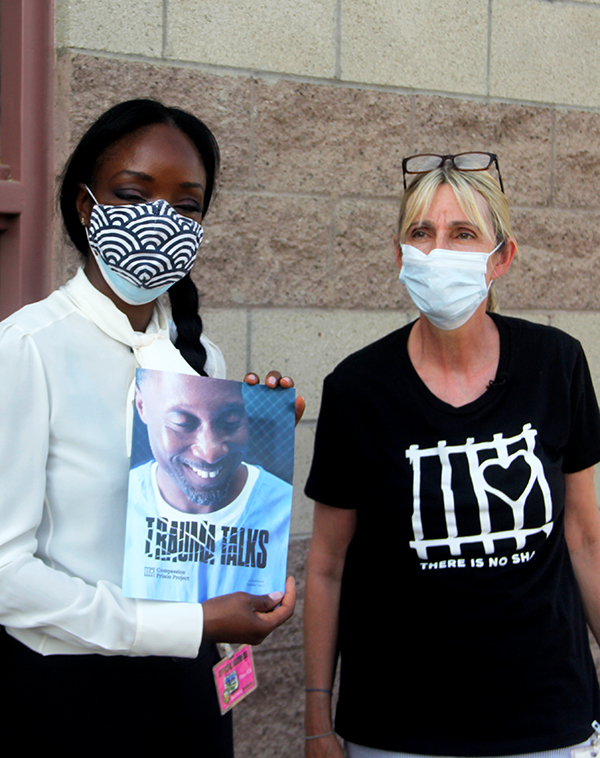 Healing is Possible

While it may be very difficult to face our pasts, the reality is that trauma has deeply affected our lives, and especially the lives of the incarcerated. In becoming aware of our trauma, we recognize we have the choice to heal.
Compassion Prison Project's Trauma Talks is all about educating the staff, prison residents, and the community-at-large, about childhood trauma. We offer healing modalities, mental and emotional exercises and much more, as the goal is to share how to be more compassionate, self-accepting and self-loving. In the words of trauma expert, Peter A. Levine, PhD, "Trauma is a fact of life. It does not, however, have to be a life sentence."
Please help us on Giving Tuesday to help others heal through our shared humanity, empathy, and compassion. Support Trauma Talks today by making a donation here.
Watch some of our volunteers talk about the heartbreak they experienced while at Valley State Prison…